THE
AQUIFLO SLIMLINE REVERSE OSMOSIS 
Available Now
High Water Flow
Inculded is a 400 Gallon Reverse Osmosis Membrane, supply up to 1.2L/min of purified water per day. That's about 1700L/day.

Built-in Purity Meter
See at a glance how well your system is performing with the Built-in Totally Dissolved Solids Meter. Never worry again!

Fully Automatic Flushing
Forget having to remember to flush th membrane to keep it operating well. the Aquiflo system is fully automatic.

Integrated water Mainfold
Buy worry-free with the Integrated Water Manifold. No Internal Tubing to be replaced every 5 to 7 years. Set and Forget.
Why Business and Home Owners choose Crystal Water
Being one of Perth's Premier and Local Water Filtraion and Purification Specialists, Crystal Water knows the lay of the land when it comes to Water Quality in both the Metro and Rural Areas of Western Australia. Based in Karnup, Crystal Water has Multiple options for Water Coolers, Water Dispensers and Just Water Purifcations to Lease and Rent. These Systems all deliver clean, freash and pure water without breaking the bank!
Multi-Touch Panel for Easy Operation
With the Multi-Touch Panel for the Aquiflo Slimline Reverse Osmosis, you can be shown the following:
Purification Status
Service life remaining for Filters
Purifying Status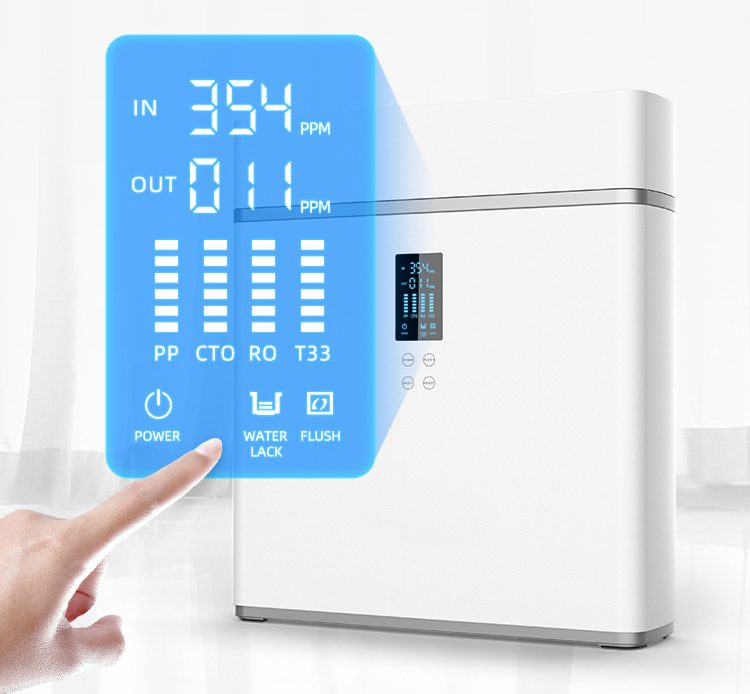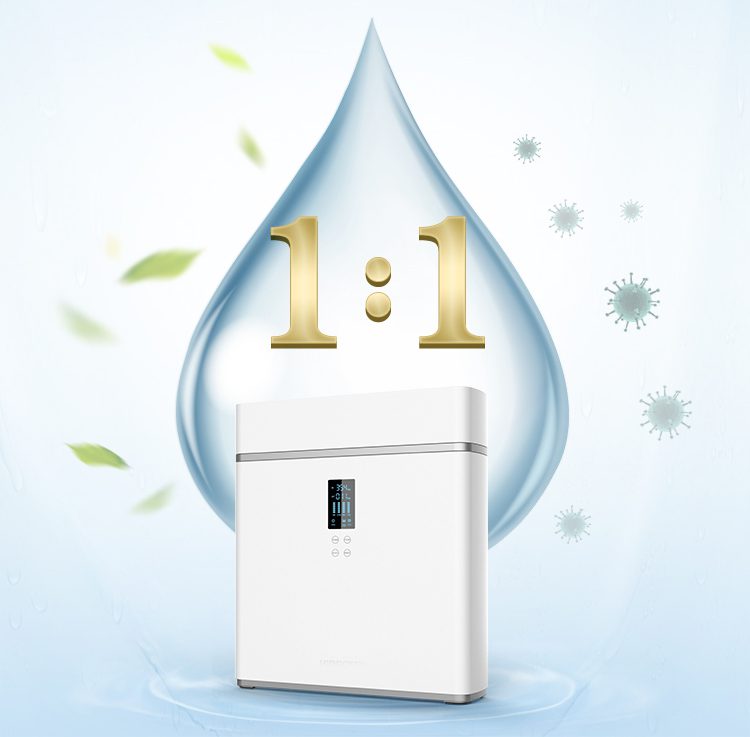 Ultra-Low Waste Water Ratio
Standard Reverse Osmosis System can have a Waste Water Ratio of 3 to 1 or even 4 to 1 (that's 3 or 4 litres of waste to 1 litre of purified water). With the Aquiflo Reverse Osmosis System, this is brought all the way down to a 1 to 1 ratio! Tha's right! for every 1 Litre of Waste Water that is produced, 1 Litre of Purified Water is Produced, resulting in significant water and evergy savings!
Fully Integrated Water Manifold
Utilising a Water Manifold instead of runing tubing everywhere results in not only less connectors and an overall smaller footprint of the Aquiflow Reverse Osmosis System, this also significantly reduces the risk of any water leakages! Plus with the added bonus of having both and Internal AND External Leak Detector on the System, you can be rest-assured knowing you are covered from all aspects of potential risks.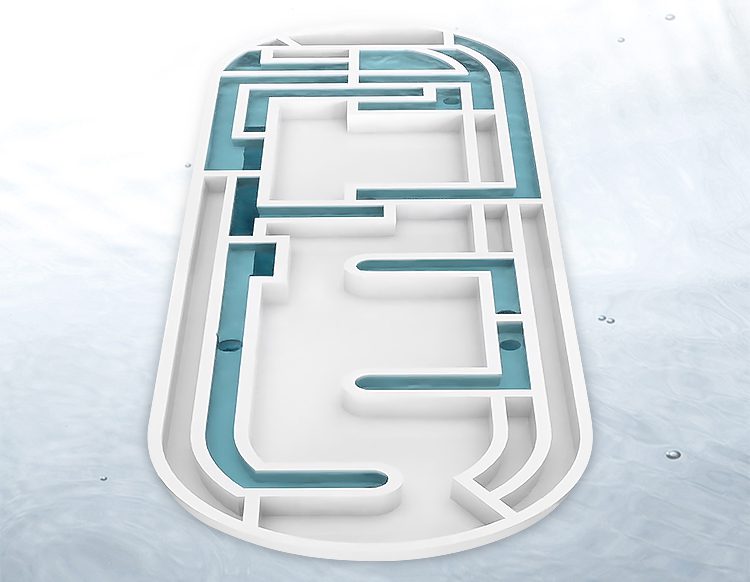 Bayonet-Style Filter Cartridges
We wanted to make sure the Aquiflo Reverse Osmosis System would be easy for anyone to maintain themselves. Why get someone out to change the filters when you can DIY! The Bayonet Style Filter Cartridges are easy to remove and can be easily recycled!
Multi-Stage Reverse Osmosis
Why have heaps of stages on a Reverse Osmosis System when each stage should be doing a specific job by itself. The Auiflow Reverse Osmosis System is designed so each filter removed speicif contaminants from the water. No need for multiple filters doing the same job.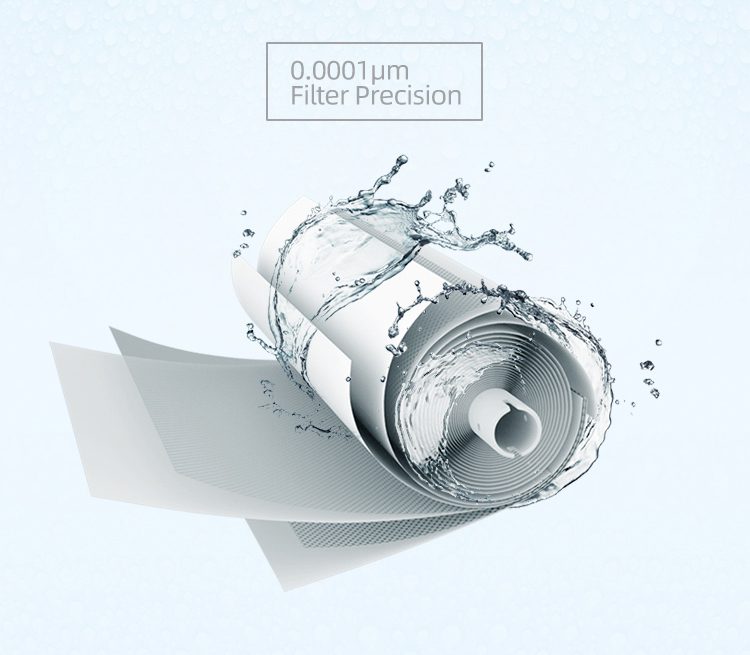 Fully NSF Certified Membrane
The Aquiflo Reverse Osmosis uses the latest Cellulose Acetate Membrane Technology. Classic Style Membranes still use TFC Technology. While Still effective at removing contaminants from the water, they produce more waste and are more vulnerable to Chlorine that is not effectively removed, becoming destroyed fromit. Cellulose Acetate Reverse Osmosis Membranes are Hardier, more Efficient, and produce more Purified Water for your Home.
Designed with Space Saving in Mind
Measuring at only 106mm and not requiring a Tank for operation, the Aquiflo Reverse Osmosis System can fit in almost any space!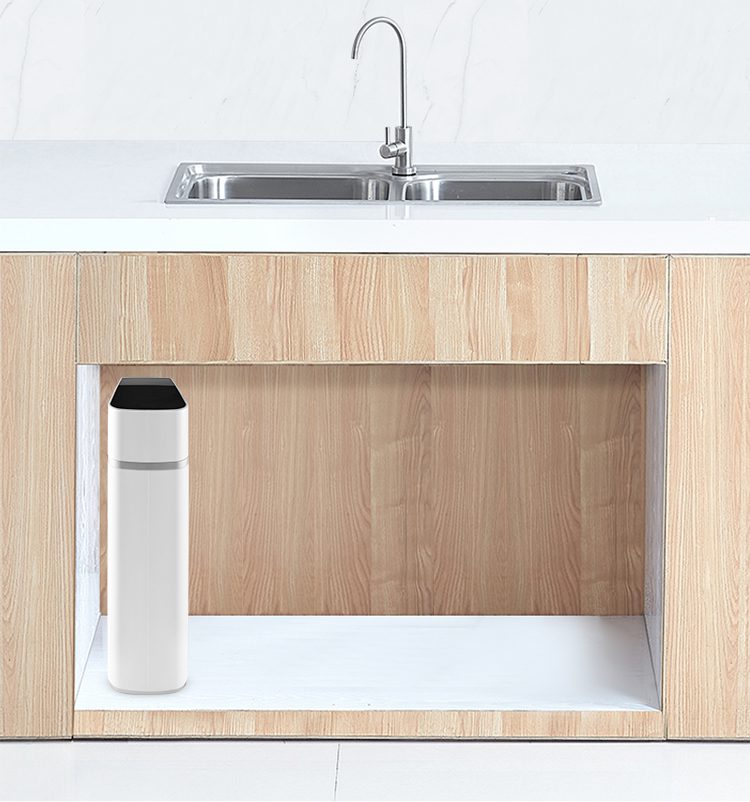 Enjoy Fresh, Purified Water 24/7
See Purification at a Glance
DIY Water FIlter Replacement
Fully Integrated Water Manifold
Fully NSF Certified Membrane
Purchasing our Aquiflow Reverse Osmosis is so simple!
Aquiflo Reverse Osmosis System Includes Standard Installation

Utilising the latest in Reverse Osmosis Technology, our Compact, Tankless Reverse Osmosis System will remove 95-99.99% of all impurities in your drinking and cooking water.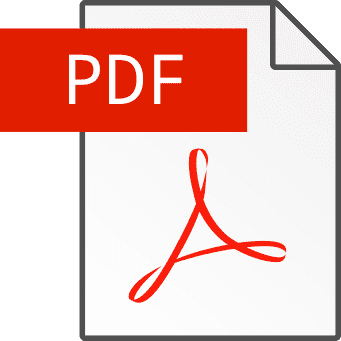 Product Manual
System comes with:
Aquiflo Reverse Osmosis System
304 Stainless Steel Tap
Water Diverter Kit
External Leak Detector and Filter Monitor
Waste Ring
Tubing & Fittings For connections
Power Supply
Full 1 Year Manufacturer warranty (That's us!)
Contact Us
Purify your life with Crystal Water.
info@crystalwaterperth.com.au
236 Fletcher Road, Karnup WA 6176